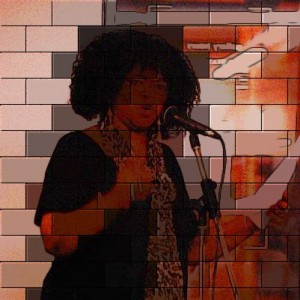 Three Kindle books available @ Amazon in the Kindle store
(Journey Of The Soul)
(Above The Rain)
(Conscious Revelation)
Selling at $3.36 & $3.81, selling all over the world
Bio of Melvina Germain
Diversity is the diamond chip of poetic success. Melvina Germain, born in
Sydney, Nova Scotia, Canada validates and exemplifies that. Her perpetual passion
and yen broadening her literary scope has enabled her to establish
herself as a solid Multi Style Poet.
Melvina excels in her performance of Spoken Word poetry and also embraces
the heartfelt situations needed to offer condolences and share words of
sympathy and compassion to grieving families as a eulogist.
List of what Melvina has to offer:
– Perform her own personally written SpokenWord pieces on a diverse collection of subjects.
– Poetry On Demand…Will write for you
– Weddings…Words to the Bride/Groom/toasts etc. etc.
– Elegies…poems of loss/funeral reading
– Arrange and conduct an informal Celebration Of Life
Melvina's Passion is words…Call to discuss your needs…587-968-0194
CONTACT MELVINA
Email…vina21@hotmail.com
Phone…587-968-0194
HANDWRITTEN SIGNED POEMS…Order your very own, handwritten poems by Melvina Germain
Short $5.00 Medium $10.00 and Long $15.00
Spoken Word Pieces…$25.00 each
Honorariums…Paid prior to stage time
Poetry on demand…average cost .25 per word
Celebration Of Life…Day rate $250.00 includes M/C Poetry reading etc.
To have a vivid idea of what Melvina can do, please visit her facebook page.
SpokenWord Artist/Melvina Germain…Link to follow:
https://www.facebook.com/spokenwordartist?ref=hl