Good morning, good afternoon, good evening everyone…
Each morning, a friend from Nigeria always asks me…How is your family…He never speaks to me without asking of my family and I thought of him when I woke this morning and while thinking of his words…How is your family, I pondered on that awhile and a smile became etched upon my face as the words flowed. Let me share with all of you.
My little world of family might be considered dysfunctional. O yes that expectation of perfection have certainly opened the seams of malfunction. But we are as tight as the weave of a net and the light of love shines brighter and brighter and that we'll never forget.
We explode with jubilation, scream with enthusiasm, rock the house with anticipation, wail with sadness and are blanketed abundantly with love. We withdraw and retreat within with grief, we mellow with our soothing inner voice of comfort and in time we come back with a smile holding hands as we walk another mile. We may not always be together or agree on all things but we respect our little family with love sealed like the circle of a ring…Melvina Germain.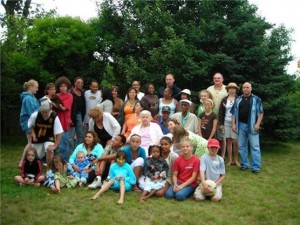 Children
I look into the eyes of innocence and my tears begin to fall. They have no idea what they face in this world, no idea at all. Those tiny little gestures and the light pouring from their eyes, their gentle, little hands and the softest soothing touch. We look at them and smile, O we love them so much. What can we do, to save them all the pain. Our children, our poor, little children, they don't know what life has in store. What can we do to keep them safe from the darkness of evils door.
Melvina Germain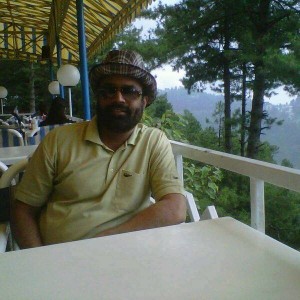 FAMILY
The roots are there beneath the ground,
It's something you can't see,
It holds the branches, leaves and trunks,
That makes the mighty tree.
The roots are there within our hearts,
Though we have now moved far.
We are a family, we'll stay one,
No matter where we are.
When one was down the others would,
Be there to wipe the tears.
We shared the smiles, we shared the laughs,
And thus we passed the years.
No matter where we go in life,
We'll share the family line.
The blood that flows within your veins,
That blood is flowing in mine.
Written by: Shabeeh Haider
(18 June, 2014)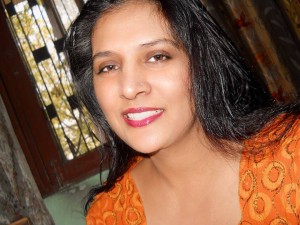 FAMILY
It rained
And all four of us
Sat together
Laughing and talking
After what seemed like a lifetime
Two brothers and two sisters
Meeting after a long time
Then mummy put big bowls
Of soupy noodles before us
And it was like
We never grew up
Like we were always together
Eating soupy noodles
And doing our maths
Poking each other under the table
Rains always meant
Hot soupy noodles
Later, over these same big bowls
We have talked of our plans
Shared our dreams
And later still
About where the life was taking us
Now years later
Together again
Under that same roof
With the same fragrant soup
We renew our bond
Feeding each other from our own bowl
Four kids
In four grownup bodies
Under the magic of
mummy's soupy noodles
Written by: Sunita Jugran
June 18/2014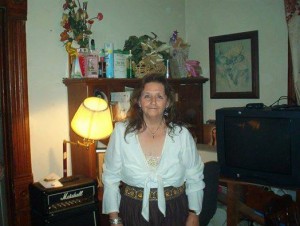 ~Family~~~
We are all Family, in Gods', eyes,
which is no surprise !
He put us all here on this planet,
to share our Love and Lives, together.
We have our Immediate Family, and our Friends,
which are like Family to us.
We all come together as One,
united under,' His Great Divinity',upon
this Earth!
He values us all in His worth,
and expects us to do the same, to each other !
Family does not always have to be blood-related,
that story is totally, ill-fated !
We are all here for one another,
and we share, help each other, when we can;
and devote our lives to each other, as Woman and Man !
For each other, we take a firm stand, as we all hold hands,
and cherish the Love, that we have, and give,
to All', of our Sisters and Brothers !
God', would have it, no other way !
Our Family and Love, was formed by Gods', magnificent Grace,
and it shall never be replaced, ever;
by anyone in this Human-Race !
Written by: Pastor Shirley Shaw
June 18/2014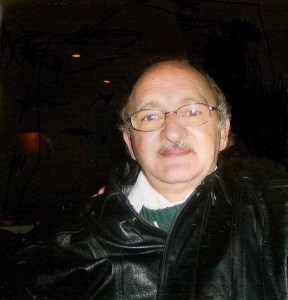 Ron Dubour has written an acrostic poem for us. It's a form of poetry that I like very much as it
is a bit of a challenge. With an acrostic poem, you choose a topic and use the letters in that topic
to begin each line making sure each line relates to or describes the poem. You will see that Ron's
poem though lengthy has certainly met the qualifications of a true acrostic. His topic being (There
is no place like home" He begins the first line with the letter "T" and subsequently begins each line
to follow with each letter in the topic…That's an acrostic poem…Melvina…..
Acrostic style: (Family Poem)
There is no place like Home
There is no place lie home, no truer words we speak.
Home is our foundation, of the lessons that we teach.
Each of us are different, in how we choose to live our life.
Responsible for our own actions, this seems only right.
Every second that has passed and gone before our eyes.
Is now memories of home sweet home and never put aside.
Sentimental journeys, of how love was always there.
No other place on earth just could not compare.
Of all the precious moments, where you could always share.
Peace of mind in knowing, that family is always there.
Love and inspiration and showing that they cared.
A place where fun and laughter always filled the air.
Comfort us when there was sorrow and helped us dry our eyes.
Encouraging us that life goes on and make us realize.
Life on earth is loaned to us, from birth until our death.
Inspiration, home has taught us to always do our best.
Kind words always spoken, you would always hear.
Even when you felt unsafe, home would wash away your fears.
Home is where your heart is, this is what it means to me.
Only home is the place, when ever I should leave.
My mind will ask me if they know, the love in which I have shown.
Every moment I think of this, There is no place like home!
Written by: Ron Dubour

FAMILY- A SAFE HAVEN:
At home is where you can be yourself
And laugh and cry and spend your wealth
And live long since it boosts your health
A warm hug from your mom or dad
Is what will make your heart so glad
A punch or kick from baby sis
Is one thing you will surely miss
Anytime you are far from home
With friends and yet still all alone
You then start to value old nagging mom
And wish to weed that tired lawn
So why don't you value them now
Before they start to move around
For no matter how annoying they tend to be
They will forever be your family
Written by: King Julian
Uncle Charlie
Uncle Charlie is a fine man
Working hard with arms tan
But he wants to fix me up
With bridal china or a tin cup
He finds me all kinds of men to date
So sure he is I need a mate
I'm his charge of 25
Some of the men seem bearly alive!
Written by: Cathy Hodgson
I think I have plenty of time to wait
This argument is quite a debate!
He thinks I am waiting too late
All too long to set a bridal date..
Proverbs 8:10-11
Amber's Poem
Wrapped snug
In a pink fluffy blanket
They handed you to me
Eyes already open
The world you wanted to see
Little hands,
five-fingers,
Perfect toes
All set in place
A cute little nose
Curly golden hair
Eyes like the sky
Giggles that rock heaven
As you wander by
You my Daughter
Such a blessing to me
I am so proud
Of what you've grown to be
A lovely strong woman
A heart pure as gold
With true hearted convictions
Wonderfully bold
2 Corinthians 6:18
Cathy Hodgson © 2012
Cathy Hodgson
Shawn's Poem
Little Blue blanket
Snug and warm
Tumbling bears
Riding motor bikes n' cars
Little hands, five-fingers,
Perfect toes
All set in place
A cute little nose
You my son,
Such a blessing to me
I am so proud
I want all to see
A grown man now
With a wife and child
Tall Handsome and strong
With heart lovingly mild
Proverbs 23:26…Lamentations 4:2…Psalm 113 :9
Cathy Hodgson © 2009
Cathy Hodgson
She met him at the picture show
She was such a shy young lady
Never been on a date before.
She was a preachers kid,
Her father watched like a hawk, he did
She met him at the picture show
Where her girl friend took her in tow
He was tall lean and older
It made her become some bolder
Somehow he caught this young ladies eye
Out to meet him she would fly
They began to meet at the show quite regular
He brought along his brother for her friend
She was of the other Irish
Bold blue eyes and wavy black hair
The kind of looks that made guys stare
But she only looked at him
He wasn't sure of her heart he could win
He was just a poor building laborer
How could he ever win her favor
But she soon told of her heart
How it was only him she wanted a part
Soon they had to tell her father
They took a while to tarry
But soon they would want to marry
Her father took it all in strife
When he asked to make her his wife
Soon after they were married
A family they would be
Two girls and boy
Three in as many years
Then 10 years later me
Jeremiah 31:3
A Father's Heart
I watched as you
took your first step.
You let go of my finger.
I watched as you went
to school that first day.
You looked so bold
as you went your way.
I watched as you
went on that first date.
My heart ran cold,
when he kissed you.
I walked with you down that isle
the preacher said,
who gives her.
My heart was weak
I turn around to my seat.
I thought,
how I'll miss you…
Revelation 21:9-10
Cathy Hodgson © 2008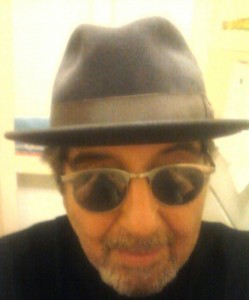 The Holocaust Museum
I took my grandson, Anthony
to the Holocaust Museum yesterday
we got off at the Bowling Green station
and walked the few blocks to get there
on a lovely summer morning
at one point we were sandwiched
between the Statue of Liberty
out in the water to our left
and the new World Trade building
off to our right
the irony wasn't lost on me
here we were right in the middle
of a great symbol of freedom
and the attempt to take it away
to destroy it outright
after emptying our pockets
and going through the metal detector
I paid for our tickets
and we started the tour
into history, into infamy
Anthony asked lots of questions
the boy has my heart
so sensitive, so caring
and inquisitive
I answered best I could
we marveled
at the scope of cruelty
we fought back tears
at the sight of a baby's shoe
rescued from the camps
after we left
I looked across the water
at Ellis Island and prayed
this would never happen again
though I knew it would
that it was happening somewhere
at that very moment
we decided against visiting
the American Indian Museum
we had seen enough treachery for one day
and while I was tempted to lose hope
to just sink into despair
I looked at my young companion
and felt the light fill me
the boy has my heart
charlie giardino 7/26/12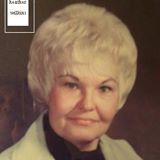 A PAIR OF EYES
Aquamarine, observing mine
somewhat as periwinkle shine
Collecting treasures fantasies
and such
the nile blue, a tide to touch
Trusting eager to apologize
absorbing youth, sunny skies
Tomorrows portion attractively
done
fascinating the eyes of my
son.
(c) copyright heather burns
ADDISON (ADDY)
dedicated to
our new baby
The face of a doll
flawless
dainty, so delicate
eyes of deepest blue
hair black as jet
curling on a tiny
head
Sweetly smiling
lighting up the
night skies
An angel sent from
God
a precious flower
adding to my hearts
bouquet.
copyright by heather burns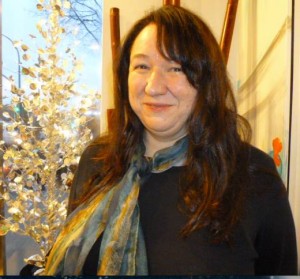 Intro, to Cynthia's Family Poem
Notes on the Back of a Photo was inspired by a picture of my long deceased Godmother,
my grandmother's younger sister. I was sorting through a basket of pictures from all
the parts of my own and my grandmother's lives entwined together, a project more about
process than completion, when the image spoke to me in a whole new way.
Notes on the Back of a Photograph
"Sundays at Riverside"
the ease of her voice
in the handwriting
on the back of the photo
my great aunt
sent my grandmother
in the collection of prints
entrusted to me
a connection more real
than all the pretending
I do on the back of pictures
making me crave
the same right to be honest
to have someone in my life
as safe as Cathy felt
with her elder sister
my aunt still breathes
in that moment by the riverside
with the love
she was allowed to choose
reflected back to her
their joy still speaking
to future generations
from that afternoon
by the water in the forties
the most real
of all the scraps and mementos
held in my basket of time
the wind in the present
drawing me from reverie
I wonder what little girl
I will leave it to
and if I will adore her
as much as my grandma
esteemed me
the image a reminder
to trust your soul
and be with your heart's love
follow only your own intuition
and have a sister
who values your happiness
Written by: Cynthia Sharp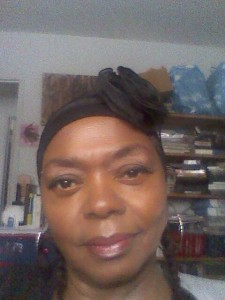 Below you will find "Today's Message" regarding "Family" by Melvina Germain
Day 1
TODAY'S MESSAGE (June 22/2014)
Hello folks, I do have a message to share today and I did come here very early this morning as one of my friends in spirit decided to come by and wake me up. My friend Ila who passed a few years ago just came by and said you get up girl, we need to talk. Well she didn't say it exactly like that lol, but I rose and sat there and listened, then came and did what I was asked to do.
After sharing, I wanted to make sure my "Feature Poet" was settled in our group and she was and is as I write these words…her poetry is Blessing that group…My body was becoming more and more in need of sleep, so I went back to bed. Well I'm here now and I do have a message that was pounding in my mind while sleeping. I knew that was one thing I had to share here today before leaving this house. Well bear with me while I try to share that with you.
Over the last few days, I've been gathering words about "Family"….I asked the poets in my group "Poems Plus by Melvina & Friends" to write poems on the topic of "Family" and thus far I have words from ten poets, including myself. I invite you to go to my website and click on "Family"…actually I will provide the link at the end of the message to follow.
This message that so boldly took over in my sleep, is one that is exceptionally special to me. In my bathroom I have the words on a wee plaque hanging on the wall that says…"Family is a little world that is created by Love"…Well now isn't that true. Every time I read it which is several times a day in fact, I sometimes smile, I might shake my head thinking of the darkness some families allow to penetrate among them and sometimes I speak out loud reminding myself of the calls I have to make.
We all want, Love, happiness, comfort, respect, patience, honesty, open mindedness and a whole lot more in our family but you know a day doesn't go by that someone isn't disappointed in some of the members in their family and what are you going to do, you can't just get rid of them…Heck no…they are "family" When others outside of the family fails us, we can run to a family member for a hug or a word or a sit down and have a cup of tea and tell them what's on our mind.
Sometimes we may have a really special bond with one particular family member, perhaps a Father or a Mother, an Aunt or an Uncle. There are times when the inevitable comes in and places a wrench in your family and a member is gone and that special person to you is left on their own and you care for them, you pay bills for them, you take them to the doctor and make sure all their needs are taken care of. That Father or Mother or Aunt or Uncle is still lonely, after all they miss the arms of someone to love. On their own they found a special person and became involved and now you are left on the outside looking in and you are feeling lost.
Once the one you put so much time into caring for and making sure they have everything they need, is now giving most of their time to a new person. Your back may be as they say "is up" you want to know what is going on and you vocalize without thinking often and the answers your getting back are not pleasing at all. Now you may be telling yourself that person no longer loves you and has replaced you. Fact is, that's not true at all, you have not been replaced but the emptiness that you could not fill is now being filled as it was prior by the person they lost, they have filled that void where you never were to begin with. You came in and did what you had to do when you had to do it. We have a time and place in our life where we have to nourish the lives of others and we need to know when to step back and smile and let it be.
It is never necessary for anyone to become argumentative, or hurl daggers at people they do not know. It will never prove to Bless you or to paint a loving picture of you, in fact it will do the opposite and push you even further and further away. We don't own people, I've said that so many times. We have no right to tell anyone what to do with their lives no matter how much we love them. When people are of age, we much respect them and hopefully they respect us enough to sit and talk with us about situations that concern us but we can not jump in like a tiger and start smashing around causing great upset. Doing so, pushes the very one that you love and want to as you may express, "save". They will take the side often of the person they believe they are in love with and tell you to take a hike.
Let me change places a little bit here, if you are the other women or man who have come into the lives of those who lost their loved one to death, perhaps divorce etc. You must never stand in the way of that family, you need to blend in nicely and that's not by helping to create havoc in the family. If there is a son or daughter that is having problems with your intervention, you need to continually soothe your partner, not join with him or her and speak against his family member. Trying to alienate and thinking you are joining forces with him or her will come back and bite you in the ass. Sometimes and men especially with that warrior built in will blatantly open his mouth without thinking and blurt out foolish words…telling family, I don't need you in my life…perhaps telling a son or daughter to stay away from my home. How dose one say such things to their "Blood"…you do not do such things, that creates years of unhappiness. Woman, don't allow your men to be so stupid, when they confide in you that this is what they might say, caution them not to. Same to you Men who have a woman who is walking away from everyone for you. No no no no don't let it happen. Blending in is the only way, watching your tongue and living in silence for awhile can be a Blessing in the future.
We have to give our loved one some credit for their choices and allow them to move forward. I know it can become complicated when we are dealing with property, money, materialistic items that are precious to us if left by a Mom or Dad. I understand that and that's where the prior respect will set in and all can sit and discuss openly a fair ending to such concern. I'm smiling because there is much to be said to the people who have nothing, no property, no money etc. that hurdle one would not need to jump over. You know, I've seen so many separations in family over materialistic things, and so much upset when the outsider ends up with all the property and shares very little with those who should have received it. It's all about "fairness" and unfortunately many don't want to face the inevitable and do not make sure their family is protected and that my friends creates havoc among families. the world is not a place where fairness is abundant, people are cruel and can find ways to justify what they get freely. Protect your family…there are people who will not take from you, who want all fairness, who will put your family first and make sure their partner is on the right track, there are some but not enough so protect your family.
I'm going to end here, this is growing and though I have still much to say, I think I'll take it day by day. I'm the surviving wife and the surviving other woman. I came into the life of a man who had a daughter who took very good care of him. He was also a caring man who was still in love with his first wife and believe it or not still cared greatly for his second wife. I had many discussions with him about both and his whole family, intense discussions and we delved into spirituality and found great Blessings and much comfort there, we had fun, we played, we sang, we cursed but at no time did we disrespect our families. We are not here to break the bond so created with "Love" we are here to help entrench it.
This week, I will concentrate on certain areas of family, that I can speak on through experience and it will involve loss and gain. Love you all always and why? Well my motto…Love Is The Answer…..
Take what you can use and leave the rest…..
Written by: Melvina Germain
Day 2
TODAY'S MESSAGE….on "Family" continues…(June 23/2014)
The message continues today with our little children. These innocent beings merely want to be loved, comforted, fed and enjoy life as a child. They don't know what to do about a parent who sits them down telling them all the bad things about their Father or their Mother. These children love us unconditionally and you totally confuse them when you bring them into adult issues.
You are literally forcing them to take sides and to please you, they will do just that. How can one do that to someone they love. You love your child and you had that child with a partner that you also once loved, now you demean your partner to the very person that you both created.
Absurd and stupid, remember this, children never forget. That child will grow to be an old person and will remember your disgusting dark words against their Father or Mother. You have painted an eternal picture in their heart and it will affect them in life.
All that darkness you painted will return to you with more force than you can imagine. It may return with tossing daggers, or the pain of brutal action against you, it may return with you learning of how abusive your child has become toward the opposite gender. Somehow, your face will be slapped and you will bear the burden. So what do you do, sit there and mutter to yourself, I don't know why Jack is so abusive. I can't understand why he calls his wife so many horrible names or why does Susan hate men so much. Huh! you better look in the mirror.
You've been tossing daggers about your ex for so many years, that you have remained in that dark hole and forgot what it was like to smell the roses. You chose this for yourself, you refused to move forward. The only word that was bold in your mind was the word "BLAME" after all, she or he ruined your whole life, and you go through life with that in mind. Each day becoming older and older and your family falling further and further away until no one has anything to do with you. "YOU" ruined your whole life, nobody else.
You have been cruel to them and in so doing cruel to yourself, now your body turns on you with illness. You see you didn't take the time out to look after you either. One day you look in the mirror and you ask yourself, who is that looking back, that can't be me. Your hunched over, your face has fallen, your eyes are miserable and you have the deepest frown lines and hell you don't smoke. You have high blood pressure, your kidneys are failing, you're on the verge of diabetes and your heart is racing. You glare at your kitchen counter and the corner is laced in pills that you have to take. Let me tell you, you better foster some of the blame. Remember the tossing of darkness trying to make someone else look bad in your family, whether it be an ex or a family member. You spent so much time focusing on them, you literally forgot about you and now you suffer. Don't forget the same children you sat down painting horror pictures to have turned away from you and whose table are they sitting at?
Well, what's the message here…one might be…you better think before you speak and you better take a long and good look in the mirror before you toss those daggers etc. etc. etc.
Yep…nothing has changed, take what you can use and leave the rest. See ya tomorrow…
NOTE: I do acknowledge that people do become ill for other reasons as well, but clearly this is one of them.
Written by: Melvina Germain
Day 3
TODAY'S MESSAGE…on "Family" continues…(Toxic Family) (June 24th)
Today, I'm going to speak of the dark side of Family and try my best to keep it short and to the point. But first…Good Morning, Good Afternoon, Good Evening.
Let me state, it would be remiss of me not to acknowledge this type of family. Before I delve into this please understand and I've said this before but I must reiterate. I'm not a psychiatrist, a psychologist or a doctor of any sort. I refer to myself as an "experienceiologist" that's me. I've either lived it, been aware of it or have listened to the agony of it and from that place, I merely share it.
We have to acknowledge the good, the bad and the ugly though we might want to forget and push the latter under that proverbial carpet. I'm going to share that darkness with you. We've all heard of people who step away from their families and we may look at them wondering …. what is wrong with them, we seldom question the family as we have painted in our minds what we perceive family to be and it usually stands on the side of good. We forget their is that entrenched darkness that delves into toxicity and within this so called family unit, much pain is driven into one or several family members by those who revel and enjoy hurling that axe of pain. The people who are smashed to the ground would describe these individuals as "evil".
Some of these people have been driven to suicidal attempts and who knows perhaps we have lost people from toxic families to suicide. I don't have any stats on that. Fortunately some people know they must remove themselves from this toxic mash of pain and in doing so they are often the target of blame. I say, we need to be more understanding of such people and be there to help uplift them and welcome them out of this blood battle of pain throwing beasts. Realize they are stepping into the light, doing their best to make a better life for themselves. We are not all Blessed with loving families, we are not.
Further also realize this, the people who make up this toxic family were themselves tossed into that darkness of pain at childhood. They were perhaps the victims of a heavy hand, abused verbally and, or physically. Yes they may have endured molestation which went unnoticed or where a blind eye was present. This is where children come up feeling unworthy and the only way in their eyes to feel better is to shed the same pain to others, hence the creation of "toxic" families. Still compassion must reign within us, not to the point where we step into their place but where we pray for peace within for them. Remember they are teetering perhaps on the edge of being evil with their actions and interactions with many. Having said that, our main concern should remain with the individual who is trying to make a better life for themselves, we can help them greatly by helping them empower themselves.
Toxic families are real, this darkness exists and those who step out of that box ought not to be chastised but to be applauded and uplifted.
Here it is folks…Take what you can use and leave the rest.
Written by; Melvina Germain
TODAY'S MESSAGE…on "Family" continues…(Estranged Children) June 25/2014
Good Morning, Good Afternoon, Good Evening…I want to address the issue of estranged children and try to focus on why this happens and who also suffers in the end.
A true story and I'm sure many can relate, we'll begin in the home of the Johnson's, a household of four children, three girls, one boy. Mom and Dad are struggling to make ends meet. Arguments escalate, yelling and so on, the children huddle together in a room listening. It becomes the norm and soon they are able to turn their parents verbal abuse off. However the children did not expect what was about to unfold.
One day, they came home from school, later sat around the table for supper and daddy's chair was empty. Mom was very sad and gave them the news, daddy left them. Distraught Mom couldn't offer any great explanation, she was extremely upset. Three of the children were quite upset as well, but the oldest girl, was happy to live in a household of peace. She blamed everything on her father and Mom never sat and talked with her. Over the years when dad came to visit and he did weekly after a few months of silence. Marylou, his oldest daughter would not have anything to do with him. Still nothing was said, her thoughts against her father festered and during the teenage years she seldom spoke to him, she merely tolerated him.
Mom or Dad, did not sit down and explain to these children that their decision to part had nothing to do with them. They didn't explain it was totally an adult issue and both agreed to separate. Mom didn't speak against her husband but her silence didn't help either. Three of the children were happy when daddy visited and they didn't foster any blame toward Dad or Mom. One of the daughters was still very close to her dad and spent a lot of time talking to him on the phone and never missed a visit. Marylou had issues th at were not dealt with. Years passed and Marylou married, dad was at the wedding but not acknowledged, he didn't walk her down the aisle, her brother did. She moved away to another city and dad did go to visit her on several occasions. He spent more time with her husband than her and it was always an awkward situation but he did love his daughter and wanted her to be a part of his life.
Their relationship grew further and further apart. Marylou had two children and the children did not like gramps. He was very seldom invited to their home and he felt abandoned. He began to realize his past mistakes and now it was getting too late as so many years had gone by. He lost his daughter and her children and couldn't handle being around her husband.
Life had changed for him drastically as well, he divorced three times and had one son from his second marriage, whom he was very close to. He spent much time with him and that posed a bit of jealousy with his other children but not a major problem. Many changes continued to take place when dad became quite ill and never received a visit from his oldest daughter or her children. He found out, she had a huge family gathering and everyone was invited but him and that hurt him terribly. He cried so much when he found out and the following day, he dropped and it was determined he'd had a stroke.
His heart and kidneys were failing and he knew his time was limited. His youngest son never left his side along with his youngest daughter and the others visited him in the hospital regularly. His oldest daughter was on her way to the hospital with her family and quickly walked through the hospital doors to try and make amends and apologize to her father. No one knew it was Marylou had been seeing a therapist and dealing with her issues against dad. She realized, she did love her dad and was very stubborn and never forgave him for leaving them as a child. She began counseling in secret and later told her husband and made him promise not to say anything. She wanted to be the first to tell her dad and she was ready to begin anew with a father/daughter relationship.
When Marylou received the news of her father's critical condition, the family left right away to be with him. So much had to be said and she knew, time was of the essence. The family arrived at the hospital, parked and literally ran, bursting through the doors to the elevator. Marylou was in tears and all were anxious. Upon entering the hospital room where dad laid still on the bed. She saw him laying there and heard the whimpering of her youngest sister, saw the look of sadness in everyone's eyes as they gazed at her. She was struck with the worst pain she had ever experienced. She lost her chance to make things right between
her and her father, he had passed away moments prior. Before he passed, he whispered to his youngest son, tell Marylou, I love her.
Day 4
True story people, I'll leave that with you…..
Written by: Melvina Germain
Day 5
TODAY'S MESSAGE…on "Family" continues…(She Cries Alone)
June 29, 2014 at 9:21pm
Sheila splayed upon her bed in the midnight hour, a time when Tim's
arms would embrace and comfort her prior to going home to his family.
Twas a full day for Sheila as she sat quietly waiting for the telephone
to ring. Wanting to listen to Tim's voice and share her lonely day. She
waited from morning sometime until very late at night. She had no
choice, this was all she could have of him, she felt lost and alone.
Tim did not lie to her, his words were honest and true and they rang
in her mind, day after day, hour after hour. I won't divorce my wife
or leave her on her own. I'll never leave her or hurt her, no Sheila, she
must never know.
Shela accepted what most would not, but she loved Tim so much, and
this was all she got. A dark veil hung over her and she knew this was
wrong but like the Blues song says…"No one knows when true love
will come along".
Years pass and Sheila had some full, blessed days where deceiving stories
hung boldly in Tim's words to his wife. Tim thought the old adage was
brilliant and true…"What she doesn't know won't hurt her"…don't point
fingers, he thought…you don't walk in my shoes. He loved Sheila with
all his heart, and there wasn't much he would not do for her, but separation
from his wife was not on any list and Sheila remained living like this.
Tim now confined in a hospital bed, not sure of his chances of life or death.
His illness has taken quite a toll on him. He's weak, can barely speak and
full of stress. His insatiable worry, boggled his mind, what will happen to
Sheila when he leaves her behind. Tim knew his family would fare well
as their inheritance would clear all outstanding debts. But Sheila, O
poor Sheila, well she's certainly in his will and now Tim wonders about
his decision still.
As Tim pondered on what he had done, he realized it was not the smartest
thing to do. He left Sheila several thousand dollars, all signed and
witnessed, his executor would have to follow through. As his mind
becomes inflamed, Tim realizes his huge mistake. After his death, what
he was able to keep secret for over twenty years, will quickly unfold. His
wife will be in shock and his children will bare the burden of his long
affair and foolish indiscretion.
Sheila hears the telephone ring, the voice on the other end was weak
and apologetic. I'm so sorry I did this to you and he explained what he
had done. Oh Sheila, I should have given you, what I wanted you to
have and kept you free of the embarrassment to come. I"m so sorry,
I'm truly sorry. You know I love you Sheila, I wanted to be fair but I
truly didn't face the inevitability of this day. Sheila, I'm dying any day, I
will leave this earth and a whole lot of people will be hurt, not so much
due to my death but to the way I handled my affairs.
Sheila continually sobbed and knew Tim was going soon, she could hear
it in his voice. Tim died 12 hours later but Sheila was not notified as
no one knew of her existence. She found out in the obituaries a few
days later and her grieving began. A month later, a knock came on her
door. She answered and there stood a tall, elegant young woman. She
said I have something from my dad for you and handed Sheila an
envelope. He had left her a large sum of money and after speaking for
quite some time to this young woman, sheila knew her selfishness and Tim's
caused an astronomical amount of pain. The daughter explained that
Mom was not well and was dealing with anxiety, high blood pressure and
now on a regimen of depression pills due to the unfolding of this news.
The daughter refused to have coffee with Sheila, and mainly took care
of business, said good bye and left Sheila in tears on the sofa. The
complication of selfish love can often create an explosion of pain that
may take years to heal.
(Well, I most certainly hope somebody benefits from the content of this
Family piece. You know what comes next…Take what you can use and
leave the rest)…..
(True Story)
Written by: Melvina Germain
Date: June 2014