God Bless Our Veterans…(Our Veterans Deserve Better)
I shed my blood for you, I lost my arms, my legs.
My eyes now do not see.
I left my home and may I ask,
what came back to my family.
Broken bones,
a heart ripped in two,
Can't sleep, Can't think,
voices haunt me, flames come blasting through.
I lost myself while protecting you.
So who am I, stinking in pain.
How dare you rip me apart again.
I stood at allegiance, so proud and happy,
gave salute to our Queen.
Off to war, marching proud,
our mother's tears fell during hopeless dreams.
Fear scattered our brains,
guns brutalized our flesh,
we did what we had to do.
In the name of war, and the images we seen, ]
our minds drained with evil's obscene.
We lost our compassion,
empathy had no role,
this our commanders voices told.
Fighting machines bear our woes,
those who died left others disfigured.
O in the cold, cold night or in the hot sun of a desert,
we slept in shallow graves.
Bleached skin, red veins,
sore muscles and tendons.
Thee care not!
for we must rise to fight again.
So many days,
long sadness reigned.
Families wept and grieved their loss
Let us come home…Let us come home
and cry that river while hearing the trumpets play.
O my eyes opened wide when no one met us on that dreary day.
Our families were there with tear filled eyes,
but no marching band to say welcome home.
Many thought the giving of limbs, and lives,
would grant us respect,
but those still alive remained alone.
Now we're longing and have no place to go,
as power took our solace away.
It stripped the rest of our hopeless mind
and strapped us down, yet another day.
Power ye be deranged,
ye dwellers on high.
How dare you step on our bleeding bodies,
or touch the place upon our chest,
where once a heartbeat gave command.
Don't close the door to our memory,
or let our artifacts lay in storage bins.
To our country in respect we stood,
we are the role models to our kin.
We fought for you,
We died for you,
We gave you our all.
It's time to give back, with compassion and love,
and recognize us before we take that final fall.
Please don't close the door in our faces,
or slap us down over and over again.
Reach out your hand, take ours in yours,
be that leader that should knowingly makes amends.
It's time to create change, to begin a new story,
and set the record straight.
Our Veterans who fought and gave their lives,
we stand proud as they walk through that golden gate.
Let our doors open wide,
welcome all who still walk this earth.
May their burdens soften
and sorrows fade.
Let them stand together
in this place so shared.
God Bless our Veterans…all of you
those who died,
and those still here,
may they stand with pride.
Written by: Melvina Germain
Date: Jan. 28/2014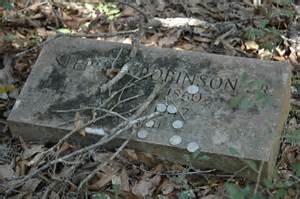 Did you know when coins are left on a Veteran's headstone, or at the grave site, they have meaning. It is actually a message left for the family to see. That way the visitor instead of calling the family on the telephone or visiting them personally can show their respect by leaving a coin. Different coins have different meanings, for instance… Leaving a penny at the grave means, you visited. A nickel on the other hand means you and the deceased trained at boot camp together, a dime means you served with him in some capacity. Now, leaving a quarter means, you are telling the family that you were with the solider when he was killed.