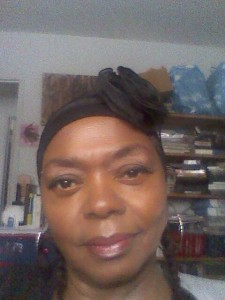 Happy New Year Folks

Now we come to another year end, yes 2014 is on the way out, seems like yesterday when we said good-bye to the horrid year of 2013. Well, it rode the wind and 2014 covered some of the blows for many and opened new wounds for some as well. If you did not reach your goals or see your dreams unfold, don't worry, with patience comes much and perhaps
in 2015, you'll have that certain touch that will bring every dream to fruition and every goal you'll attain.
Remember when we keep on working, keep plugging away, it may seem redundant but we are slowly opening doors, eyes are watching and people are talking, some in very positive ways. Like the blast of a firecracker, we hear the whistle blow and it's our turn to glow. Just when you think all is lost and you are about to give up, the telephone might ring, or a letter comes in the mail or something miraculous takes place in your bank account and you stand in awe. Don't give up in 2015, keep on moving forward and know what you are working for will come to be.
We are the miracles of this earth and within us we house many treasures. Many candles await lighting. The Universe is vast and so wide open ready to give us what we need and want. God our Master being is listening and His son walks right beside us. We only need to thrash the negativity and seek the beauty of a positive light. We can learn how to rid ourselves of the word "should" the negative and replace it with the words "will and do" the positives and watch your dreams and goals come true. We are what we think, it's merely a matter of believing in ourselves, realizing our power within, knowing we have been abundantly given gifts, some of which we are yet to unfold.With an open mind and a beautiful heart we are about to board a new train and take a trip on the bright side of life. Introduce yourself to the new you this year in 2015 and take all that you want… it is there waiting for you. Your gifts, your treasures, your goals and dreams, they are yours.
Well once again, I say the words of Les Brown, you never know what is on the road ahead. Soon you will hear the whistle blow, see the firecracker explode, watch the stars as they glisten and settle in that place of tranquility. Don't be afraid to take "one more step", it may be the step that opens every door that appeared closed to you. Enjoy your year of 2015 folks and bask in that positive sea. Pray and be thankful, a brand new year is opening for you and yes for me. Happy New Year everyone. Love is the answer and remember to pay it forward, with much love, I pen these words for you…Melvina Germain….