Before we get started, please understand, I'am not a plumber nor is anyone in my home. We are merely consumers of products. I was very unfortunate to have a clogged sink and what I'm sharing with you, is my experience during this problem. I'm sharing what took place at my home and what the outcome was. So realize I'm not suggesting that you do what I did, but if you do take it upon yourself to work on your own situation, you might relate to some of what I experienced. To be 100% safe, it is best to call a plumber, I'm sure you know that. My problem in doing that was totally financial…Sharing below: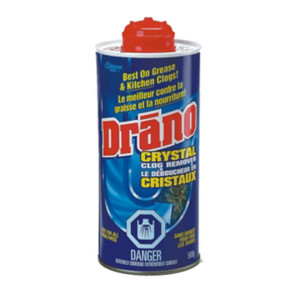 Please note, the products in view here are merely products I tried and did get a little help from. However it was almost impossible for these products to work as the clog was coming from the roof as well as in other parts of the pipes. I say that due to having some drainage after using these products. Also realize we did not use these products together, we flushed in between and waited a day or two. With any product you must read and follow the instructions, so I reiterate to you to read fully your instructions. I've used both of these products in the past with great success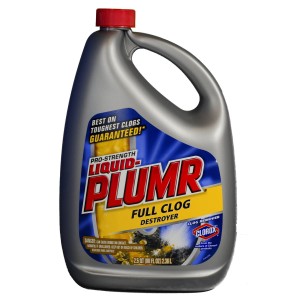 When To Call A Plumber
Many of us find ourselves in our senior years , a little shy of the green. When these unexpected issues occur, it's usually at a bad time. Well as of late, that happened to me. I filled my sink to wash dishes and it would not drain.
In the past no worries at all, "Drano" or "Liquid Plumber" took care of the problem years back. My sons began working on the drain with a plunger, then later added Drano. The Drano seemed to drain a bit but not enough so they flushed that out and tried, liquid plumber which drained some as well. More plunging, still nothing and off to home depot, my youngest son and I went to buy a one second gadget which I found online. He used up all the times allotted on the gadget and still nothing. My oldest son decided to borrow a snake and tried that, and a wee bit more drainage came. We thought we had it down.
That sink filled again, we flushed then with baking soda and vinegar, flushing with warm water later and we had a little more drainage. But it backed up again, my sons kept at it and I was really thinking of calling in the plumber and get the bad news of mega bucks.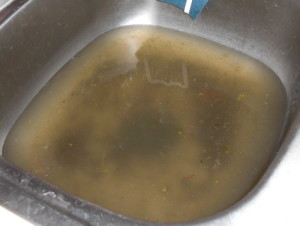 I had a strange thought, could a wee animal somehow get into the drain, then I gave my head a shake and thought, impossible. My oldest son kept on it and went to the net again, we visited there several times and tried several tips. As he was reading, a light bulb went off in his mind and he realized the only place he hadn't checked was the roof.
Up on the roof he went, with a snake in hand and a water hose. I waited until he was ready and as instructed, turned the water on. He flushed out the area up there and when I went back into the kitchen, that full sink of water had drained out. Now it is free flowing, so we Took many avenues before thinking of the rooftop and my son was smiling and asking himself why didn't he think of that earlier.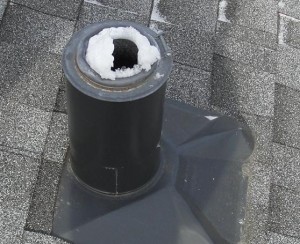 I was amazed because my thought of a little animal causing the plug was not off track at All. We really believe perhaps the plug was a wee bird or maybe packed with leaves, that's my thinking as we have an over-grown poplar tree at the neighbors next door, but my son is more convinced it's probably an animal. I had no idea about plumbing on the roof top so did not mention my thoughts of an animal clogging the drain. We must explore every thought, all questions are valid when trying to solve issues.
Here's a list of what we tried in order to unplug that harsh clog.
1. Plunging for a good amount of time and several times during the course of the 4 days of the clog.
2. We tried one solution of Drano as it is such a harsh chemical, I don't like to use too much of the chemicals, Drano or Liquid plumber. When it didn't work, we were surprised as it has worked years ago. Read all instructions with any of these products and familiarize yourself with, why they work and what takes place during the chemical process.
3. A day or so later we tried, liquid plumber and the drain seemed to clear, but later it clogged again.
4. After using the sink with the slow drain, my son decided to flush with hot water and it seemed to work but soon after, clogged again.
5. He decided, one more try with liquid plumber and if it didn't work on this second try, we better start looking for a plumber.
6. I came home and noticed the sink was almost full of water and said out loud, we're in trouble, I'm going to have to call a plumber to fix this. My son at the time was on the computer reading about the roof in my office. That's when the light bulb in his mind went on.
7. He went up on the roof and began to clean out the vent up there, which I had no idea about. I heard him say, it doesn't look clogged but he flushed it out with water. I went in the house after turning off the hose and lo and behold, the sink had drained.
8. We flushed with several pots of hot water and it is flowing beautifully now.
9. Well if you didn't know before, now you know all the different avenues to exhaust prior to calling a plumber. I'll come back after a week and let you know, how we're doing here.
10. I must mention, both sons did open the pipes to check for the clog as well, to no avail.
11. If none of this works, you need to make that call and let the professionals do the work. Be prepared for a huge bill, however. Much respect to plumbers, of course, I do respect the work they do but I had to exhaust all possibilities as a huge bill right now, is not a good thing for me.
While researching, trying to figure out what to do, I found a natural way to unclog perhaps small clogs. One was baking soda and vinegar, I'm thinking this might be a good way to maintain and hopefully keep the pipes clean. I know I clean my pans that have stuck on grease and such and the baking soda takes it right off. I've been using baking soda for years. I usually let it sit on the pan over night but apparently in 15 minutes the job is done, and you can use some liquid soap to wash all the grease off. In regard to the clog, simply pour a good amount of baking soda down the drain, no water in the sink and follow it with a cup of vinegar. It creates a volcanic reaction as it goes down the drain. Fun to watch actually.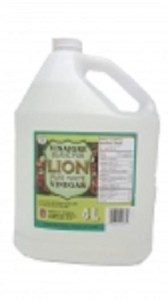 These are the products I used during this long process, the vinegar was bought in a dollaram looney store and the baking soda was bought at Co-op grocery store.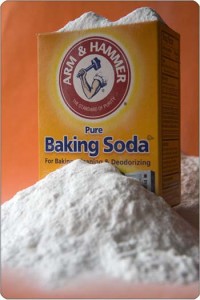 Again I say to you, I'm not a plumber, I'm thinking this might work but really you ought to check with a professional and make sure you are not doing any harm to your pipes.