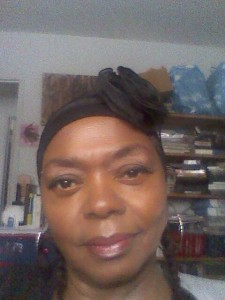 Poet…Melvina Germain
Calgary, Alberta, Canada
Hello World…May I have a moment please?
Three of my poetry books are now published on the Kindle through
Amazon. Journey Of The Soul..Above The Rain and Conscious
Revelation. If you do not have a kindle device, you can download the
kindle device to your PC, free of charge, a gift from Amazon. After
downloading the device, you can purchase my books and begin
your kindle library.
For your enjoyment, I have decided this is one beautiful way to be
able to share an abundance of my inspiration, my encouragement,
and my love of life with all of you at a very affordable low price.
After reading my books, I would so appreciate a few words from you
in a review on Amazon. On the purchase page beneath the books you
will see a review box. Please stop by and leave a word or two.
Thank you friends, I do appreciate all of you.
Melvina
Beast Of War (A Minuet Poem)
Now the time has come
before the war begins.
Teach your children well,
spare them not your words.
The enemy comes from hell,
and evil spreads the wind.
Written by: Melvina Germain
Untitled
O this beast and its racist self
pushes hard with deathly lead.
Blasts of fire through flesh and bone,
leaving heartbroken families to grieve alone.
But the beast has finally met its match;
as Ferguson's people retort and scream.
We'll take no more of this dark, violent dream.
Whilst tension builds and builds it must,
though calls for peace rest in a fiery pool.
The rage that brothers and sisters held long inside,
has reached the pinnacle of retaliations doom.
Will the streets soon fill with black and white blood,
and body bags in gutters strewn,
or will the pawns of justice fight, or
stand back from battle and do what's right.
Written by: Melvina Germain
Date: August 19/2014
Sounds of Thunder………(Michael you rest in my heart)
Over the threshold
you placed your foot.
Took a deep breath
thinking you made it through.
But six bullets pierced your body,
an innocent fellow such as you.
August 20/2014
Shhhhh… Listen to your morning song
Where does peace begin,
but in our heart and soul.
Where love and compassion abides,
and Blessings of God behold.
Tis not the power of the beast,
whose last words we will hear,
but that simmering spiritual tone,
resonating everywhere.
Written by: Melvina Germain
Date: Aug. 20/2014
And I Weep Again
Enraged we stand in this broken country
still living an old brown paper bag blues.
While newsprint vividly tells the story but
you might not find it on the midnight news.
And I weep again, I weep for all… my brothers
and sisters, I weep for thee.
We've lost another and yet another. Bodies
of young Black males fall to their death.
The Black man's future is fading fast. Whilst
we stand by with heartfelt pain, acts of
supremacy rises high again.
And I weep again before we fall, reaching
out for peace and serenity.
A shield of armed men standing strong, a
military squad it seems. Ready to pull that
deadly trigger and rip hope from a Black
man's dreams.
And I weep again in this land of the free,
O God, they forgot about me.
Swing low, sweet chariot, take me home to
paradise where my soul roams free. God's
spiritual place awaiting all humanity. After
our blood spills, we soar the Heavens away
from life's earthy travesty.
And I weep again, for family and friends, Lord
what will become of thee.
Written by: Melvina Germain
Date: August 14/2014
Devil ….. (Phase 2…revised for SpokenWord)
We speak about the devil, a supernatural being.
Sanctimonious brutes shovel its name around,
blaming that old devil for their dirty regret.
Was this an Angel hurled from the Heavens,
tossed to the ground.
An invisible creature with hoofs and beast like
features, this incorporeal figment created
by writers, believers and perhaps men of the cloth.
Images so famous in big money movie deals,
Ahhh you bet, everybody want's the devil to be real.
Was it an Angel I asked, hurled from the Heavens
or a conjured up invisible spirit who reside within.
How much power can a demon receive, or has it
been created mainly to deceive. A gender we denote,
It must me man or wo. But this dirty little creep is no
woman I want you to know.
We don't bear evil within our wombs. Clean minds,
hearts and souls are birthed upon this earth. It is those
who worship the devil that try to steal our worth. Hail
to the Heavens, Hail to the rockets in the sky Hail to bullets
and to Satan's passer's by. To this seemingly spirit of
the darkest cloak, its rapturous deeds carry no jokes.
In this messed up world of dysfunctional families,
Murderers who hurl cannons, and fire bombs.
All who pull triggers take a part in such woe
Let me give you a few of our fallen victims names. In ,
Canada, Marlene Bird fought the demon in a Walmart ,
parking lot she lost part of her face, burnt from the waist,
down..her legs, amputated, yes, this is true…right here in
Canada, the beast of evil is not new.
Throughout this country, aboriginal women disappear.
no outrage, no outrage do we hear.. justice is not served
as loved ones remain enraged.. no body, no investigation,
perhaps they'll rot in an unknown grave.
O this is Canada, the land of the free, let me remind you,
that's what its suppose to be…
As of late, the future of a Black man's dream falls to
the death by hands of racist beings, unrest.It seems the
crime committed by young Black males be it, the color of
their skin that lands them in jail.
O no don't forget Trayvon Martin, his future, his family
will never see…Michael Brown, six bullets took his life,
a victim of police brutality. O Eric Garner, he died weeks
ago as he pleaded…I can't breathe, I can't breathe, the
enemy turned their backs and death took him home. O
police in America, evil knows your name.
The masterminds of war,
The murderers of children,
The rape of woman, man and child.
All share the label
Devil…devil…devil… yes…
demonic tastes, harrowed minds,
barbaric torture of meek mankind.
You are the devil who reap such horror,
you are the scum who creeps the earth,
you are the river of bloods disdain,
you cause the tears of a parent's pain.
Give the devil its own true place
behind that false tongue,
behind that smiling face.
Where does the devil live,
I dare say its true,
that blood thirsty enemy lives within you.
You who harbor a plethora of hate,
for the incarnate, you need not look far.
It resides in you, in your place of work,
In your beautiful garden filled with lilies in bloom.
O but that thorn that keeps stabbing you in the back,
such thorns follow in your tracks.
no mellifluous path doth thou bear,
no murmuring sound wilt thou hear,
no goodness shall come from lips of the cruel,
no resplendent sun shall fill your room.
A devils presence sinks low to doom.
Written by: MelvinaGermain
God's Wing…(A Minuet Poem)
Their will come a day
We'll all stand together
O it may not be tomorrow
Or even next spring
But tis a joy to look forward to
When we shed our darkness
and stay in comfort
Under God's wing
Written by: Melvina Germain
Date: Aug. 20/2014
One last poem perhaps… for Michael, unless of course, God sends me more…..
Shhhhh…Listen to your night song
This curtain closes to earth's blanket of woe,
your name on our lips, everyone knows.
We say good-bye to a bright young soul,
and pray for peace in the world as a whole.
God's enormous arms will embrace you with love,
while you're surrounded by Heaven's Angels above.
Good-bye sweet brother, your name remains,
you're gone far too soon, may we right your name.
Let your light illuminate from the brightest star,
as your spiritual body sheds all earthy scars.
Good Night Michael
Written by: Melvina Germain
Date: August 25/2014