Visit this group and enjoy many poems by local poets and poets from all over the world.
Check out the link below…..
https://www.facebook.com/groups/artofwords/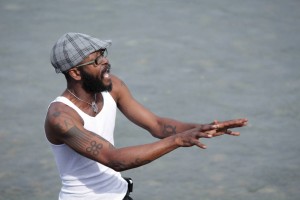 Spoken Word with Wakefield Brewster
Learn from one of the best spoken word poets residing in Calgary! Wakefield Brewster is top notch. It's going to be amazing!
The first half of the workshop will have a focus on the creative writing aspect with examples that Wakefield actually employs when he writes, from the conventional to the unconventional to the crazy.
The second half of the workshop will be dedicated to the performance aspects. Wakefield will talk about the use of space, body language, vocal projection, breathing, all kinds of little things, because the little things count.
This will be a highly interactive workshop with lots of Question and Answer opportunity. It is not the typical "someone lectures at you for 'x' number of minutes, now write a poem" workshop. Writing a poem is not going to be mandatory. Taking notes is optional. So come have some fun.
"I'm high energy – I'm honest – I'm passionate – I'm real. I want them to feel that vibe emanate off of me and have it permeate them right to their poet-souls." – Wakefield Brewster
WAKEFIELD BREWSTER
Sign up for Wakefields Poetry workshop…email below for detailed info…..:Cost: $25
Capacity: 25 people
Email tammy@limelighter.ca to sign up for the workshop
Location: Loft 112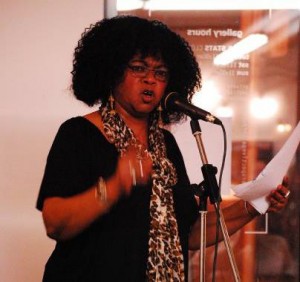 SpokenWord Artist MELVINA GERMAIN
Celebrating Black History month at Genesis… February 22nd at Genesis Center in NE Calgary, at 6 pm . Speakers, Poets & Performers attending to follow: Tony Lambert…Astou N Diaye Djamat-Dubois…Eunice Fab…Cara Azevedo…Ayuba Camara…Jill Marie Robinson…Didier Gangoma…Jed Pro…Afrika Sukisa…Ghazal Alnahas…Reginald Rivette…Natasha Jordan-Knox…Melisa Lim…Wakefield Brewster…Yassin Mustapha…Sykologist Musiq…Melvina Germain…Nyabuoy Gatbel…Adora Nwofor…..
https://www.facebook.com/justine.charlemagne.980/posts/391433267669369?notif_t=tagged_with_story