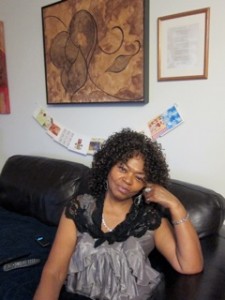 Closed minds, lost freedom, oh my! who are we listening too. The young places their hands over their ears when an old person speaks of love making. Granma, don't talk about that lol. Many youngsters assume that love making has an expiry date…really?
We are like fine wine, the juice becomes sweeter with time. Take it long, take it slow, let your feelings mellow, let your pleasure grow. Become intoxicated with the moment, savor the taste, melt in ecstasy ummm there's no time to waste.
In our golden years, there's no time for games, every loving moment we have is a treasure and one perhaps we choose never to forget. We enjoy the little things, a fresh picked flower from the garden, a whisper of love in our ears, a soft touch while sitting and gazing into each others eyes. We love walking, holding hands, standing in the drizzling rain, smiling at each other because we can. You see we know time is short and tomorrow may never come. We bask in the moment, feeling our heart beat like soothing drums, sighing, melting into each other becoming one.
Love has no expiry, making love is beautiful and can be surreal. Let your imagination soar and begin your foreplay long before you walk through that door. Think of something sweet to say, softly touch the skin on her face, gently run your fingers through her hair, whisper sweetly in her ear and reap the benefits everywhere.
Enjoy life people and remember as Tammy Fay Baker would say…it's not over till it's over…Hugz to all…Melvina
Hello World…May I have a moment please?
Three of my poetry books are now published on the Kindle through
Amazon. Journey Of The Soul..Above The Rain and Conscious
Revelation. If you do not have a kindle device, you can download the
kindle device to your PC, free of charge, a gift from Amazon. After
downloading the device, you can purchase my books and begin
your kindle library.
For your enjoyment, I have decided this is one beautiful way to be
able to share an abundance of my inspiration, my encouragement,
and my love of life with all of you at a very affordable low price.
After reading my books, I would so appreciate a few words from you
in a review on Amazon. On the purchase page beneath the books you
will see a review box. Please stop by and leave a word or two.
Thank you friends, I do appreciate all of you.
Melvina