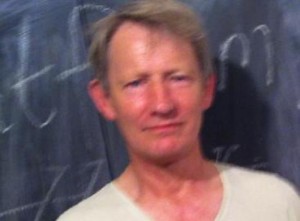 John Smallshaw was born 1956 in South Shields, County Durham, the North East of
England but was raised in Lancaster, Lancashire on the North West Coast. John had a
rather interesting philosophy and it included skipping school and wandering along the
river banks…having fun, enjoying nature.
John left school at the early age of fifteen and unfortunately ended up on the wrong side
of the mountain so to speak by falling in with the dark side of society. He became
involved in drugs etc. The years passed quickly and one day, he realized he was fifty
three years old but still had his sanity. Fortunate for John, he was helped by "The
House of St. Barnanbas at age 54 and was encouraged to write and to engage again
within society…to begin that transition he became employed and stepped forward to
being a productive member therein.
John is currently living on the 21st floor of an apartment in Stratford, London…(Olympic
City). He continued to write poetry and performed his first performance on a BBC
Radio 4 show (The Balham Bash). He also performed at the first "Poetry Slam"at the
Edinburgh festival. John actually began writing years prior, but due to the turn in his
life events, his writing ceased, now we have the new survival sharing with us here
on "Poetry Day With Me" as Feature Poet…John Smallshaw like many poets finds
poetry to be a form of catharsis, a healing process in which John finds a modicum of
peace…For him the subject matter is irrelevant…it is the write that becomes important.
(Feature Poet…July 20/2014)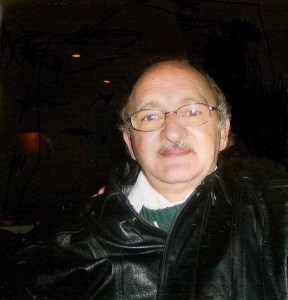 Ron DuBour, born August 2,/1949 in Springfield, Massachusetts, currently lives in East Longmeadow, Ma. Ron is the fifteenth child with nine brothers and five sisters ahead of him. Ron was a baby poet, beginning his literary scribe at a very young age, in grade
Two. He found writing an easier way to express his feelings.
Ron married his high school sweetheart and will be celebrating their forty seventh year October second. They have two children and three Grandchildren. To his credit, Ron has six books published in total, three of which are poetry and three books (not for stores) but rather educational purposes distributed to schools and colleges in Massachusetts.
Knowing America through poetry…a write of each state which Ron is currently posting on one of his sites ourpoetrycorner@wordpress.comevery Monday. He also has two books on"Knowing Your American Heroes through poetry, which he is currently posting every Friday on ourpoetrycorner@wordpress.com. Ron DuBour was inducted in the 2004 class of"Who's Who for professional people for their contribution in the field. He received a plaque at his local high school with one of his works on classmates that have gone ahead. As well Ron has works in progress coming forth.
Writing for others had also become a part of Ron's literary stage and he will read an elegy at a passing of family members or friends…Feature Poet…July 13/2014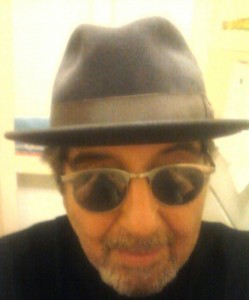 Charlie Giardino, born in East Harlem…the upper east side ofNew York City, currently living in the borough of the Bronx, New York City. Charlie began writing at the young age ofeleven. It began due to his acute senseof wonder of life and all that it portends. Charlie finds poetry to be an outlet and it serves to informhim of what he knows. He says perhaps it confirms him mostly how little he knows.
Charlie published a book called 'The Next Breath". A book of poems dedicated to his late wife, Maryann. To his credit, may I quote "Congratulations to the ever popular Poetswith voices strong group member "CharlieGiardina" (Chaz Gee) on the publication of his first book of poetry. See the link… http://www.blurb.com/bookstore/detail/3637606http://www.blurb.com/bookstore/detail/3637606. The Next Breath www.blurb.com Charlie Giardino is a God-called poet. His poetry comes with a flow that is both natural and living. Wherever it is you find yourself in life, youwill find great comfort and wisdom in his words. Charlie has published in several magazines,Aquil Relle is one. Also to his credit,his work is found in several anthologies. Charlie ideally writes everyday but sometimes at greater intervals. He has been a participant in our Poems Plulsby Melvina & Friends for oneyear. Welcome to Charlie Giardiano asFeature Poet on "Poetry Day With Me"…Sunday, July 4/2014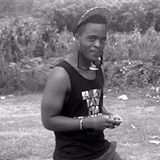 Bio of Adam Gumede
June 25, 2014 at 9:24am
Adam Gumede, born in "KwaZulu Natal", South Africa on April 1st/1994. He currently
Lives in Durban City "KwaZulu Natal". After completing his final year in high school,
Adam decided to take a hiatus for a few months prior to going on to college. It was
during this break that our twenty year old student found himself with much time at his
disposal. He placed his love for his English classes to work in the art form of poetry.
Adam realized he loved "words" and with this love of word, he began to place his
Thoughts and feelings from pen to paper and began to share. Adam being
an avid reader, now became the writer. He finds solace in poetry and uses this
art form to soothe himself when dealing with the problems he faces on this journey of
life, especially with problems which touch him as a young person in regard to love and
relationships.
Currently none of Adam's work is published but this is most definitely one of his goals
for the future. Adam has found that his own writing has served him well in the aspect of
self teaching, hence writing about the subject of love, had taught him the value and
importance of it in his own life and in the lives of others. He has a deep respect for the
love of family and friends.
Adam Gumede has been a member here at"Poems Plus by Melvina & Friends" for……….
He has his own group and is a participant in several. Join me and welcome
our youngest "Feature Poet" thus far…..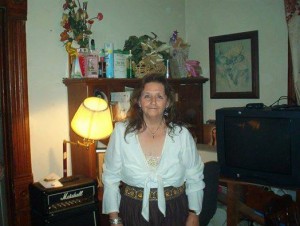 Pastor Shirley Ann Shaw, born in Kansas City, Missouri, and currently living in Raytown, Missouri is the mother Steven A. Rife and Grandmother of Devin A. Rife.. Pastor Shirly Ann Shaw attended church since the age of five and was inspiring others at the age of fourteen. She was in numerous bands from the age of sixteen and had a band of her own called, Immortal-Soul until 1995. She loved playing the drums, guitar and singing.
Pastor Shirley had recorded 3 CD's re-recorded through Nashville Songwriter, Inc. She didn't have any idea where God was leading her but she found herself involved in the art of poetry and song writing. Pastor Shirley has sixteen books to her credit, some published through Nobel-Publishers House, Inc. as well as "The International Library of Congress…Poetry.co and "The International Library of Poets" She was Blessed with the honorary position of "Poet of the Year, from 2004 – 2011. Pastor Shirley has a great appreciation for music and plays a little guitar, she can sing out a melody and enjoy playing keyboards as well. She has been a regular participant in this group.
If interested in any of her written Books, she has 2–Vip #'s..They are (P15910156) AND (U4527785) but You will. have to Search the( Historical Database), as God', Blessed her , to make Poet of the Year, from 2001-2011).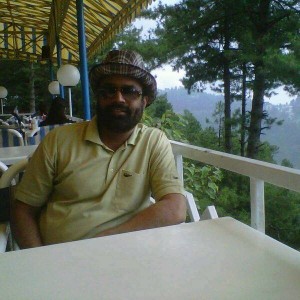 Shabeeh Haider was born in Bahrain, Pakistan and currently lives in Makkah, Saudi Arabia
with his wife and two daughters and is working as an E.N.T. Surgeon in the Ministry of
Health. He began writing poetry at the age of ten and marveled on poets of the romantic
era of English poetry. Shabeeh is meticulous with rhyme, rhythm and meter of a poem,
as balance is of utmost importance to him. Shabeeh was educated in the Arabian Island
of Bahrain and his poems were published in local magazines and newspapers there.
Later Shabeeh returned to his native country of Pakistan where he graduated as a
Doctor. He began writing poetry for local magazines in his home country. Once
Shabeeh graduated, their was a hiatus period when he did not write poetry. Currently
he is writing again and has published a book called "Vagabond Heart" in May of
this year (2014). The poet "Michael Hanson" wrote the introduction to his book and
remarked. A "Vagabond Heart", a collection of love poems by Shabeeh Haider is a
fine gem that gleams with the facets of traditional rhyming poetry. The likes of which
had reached a pinnacle in those halcyon years of Byron, Keats, Coleridge and
Wordsworth, romantic poets whose works still echo beautifully across time. Haider has
embraced this romantic ideal and displays neither anachronism nor awkwardness
with his fresh takes on all the vagaries, magic and tragedies of love.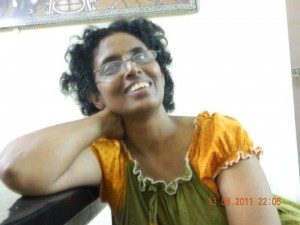 Dr Mary Annie A.V,(M,Sc., Ph.D) writes under the pen name Anna Maria. She has been recipient of the Shanker's International prize in writing at the age of five for her poem titled, "My brother", which was subsequently published in the Illustrated Weekly of India… She has been recipient of several acclamations online and her poems have been published in Mirror, several anthologies in USA, U.K. and in e-zine magazines, India and abroad.She has been featured in Jes Führmann's "The Diary of Pink Pearl, A Bird's Eye View" released by Bookstand Publishing 2013. (First trilogy in America about a Moluccan cockatoo). She has also been featured in The Camel Saloon, Destiny Poet's ,The Little Child Magazine, Muse India, Indian Ruminations, The Plum Tree Books, No Nothing Nowhere, The Origami Publications ,The Indian Ruminations, The Taj Mahal Review,The Gulmohar Magazine, Musings:A Mosaic, Thanal Online, Blue Cygnus and many more. Her poems have been translated into Malayalam, Brazil, Arabic, Greek, Russian and French. She has two published collections of poems :My Beads Unstrung by Poetree Garden, Trivandrum (2006) and More Beads Unstrung, by Roots and Wings,(2011). The third one has been accepted for publication.(2014)Her e-mail : ilysdjever@yahoo.com. Mary Annie Av is also a regular participant here at Poems Plus by Melvina & Friends and I'm happy to have her with us…Feature Poet…June 7/2014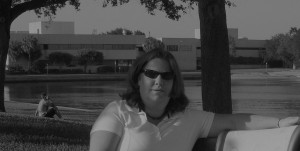 POETRY DAY WITH ME
Heather Brohman was born in Southern, Ontario. She was an early poet who began writing at the tender age of ten. She is inspired by the poetic community and enjoys attending poetry events. Heather has her work published in anthologies in the local College and University. She was pleasantly surprised when one of her poems appeared in the local Newspaper. Online has proven to be an avenue where Heather can share her words with others and embrace relationships with a diverse number of poets.
She is inspired in the acknowledgment of the number of poets who nurture such a precious craft. Currently Heather has created a Facebook page, called…"Poetry For Humanity" which has been up and running for little over a year. She is humbled by the talent that appears on board. Heather has also been a contributing member of "Poems Plus by Melvina & Friends" and now will be sharing her work on "Poetry Day With Me as the "Feature Poet". We are delighted and looking forward to the words of Heather Brohman…..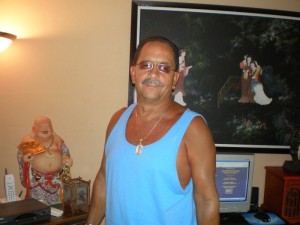 May 31/2014
Let's learn about Louis Rams, he was born and raised in New York, USA,
he is classified as a Nuyorican (New York, Puertorican). Louis began working at a very young age, at eight he worked in a grocery store, at age ten, he worked the supermarket line carrying groceries, at age twelve Louis became somewhat of an entrepreneur, setting up his own shoeshine business and building it up from scratch.He had made a name for himself and was known as the "Spit Shine King". Louis's teen years took him to the rough side of the mountain and he found it necessary to join a street gang in order to survive. He endured this lifestyle for five years, fighting his way along that path.
His goal was always to leave gang life and become a better citizen so Louis joined the army in 1962 and faced much brutal reality. Louis faced race riots in the South and took his place as he was expected to do. Then the pain of Vietnam, the undeclared war, Louis travelled
that long gruesome road. Along the way,Louis found solace in his poetry and began to pen his words. Now writing is his passion,By 1963 Louis was absorbed in his writing and published two books, which you can find on Amazon.A natural poet was born and all who read his work can delight in the realistic journey that unfolds before you. Welcome to you Louis Rams as "Feature Poet" on "Poetry Day With Me"…(May 25/2014)…..
Let me share some information on our Feature poet this week. Cathy Elaine Hodgson (Cat) was born in Columbus, Ohio, she is married and has two wonderful adult children..She is a marvelous inspiration which is directly depicted through her poetry, songs and short stories. She prefers to write in simple form for the average reader to understand and enjoy. She delights in writing and sharing "Love and inspirational" poems as a favorite topic. She also excels in nostalgic short stories, passed down from her mother as bedtime tales.
She is quite unique and innovative in her writing at times and enjoys the fun involved in that creation. Cathy also loves photography, she excels as an artist with many wonderful paintings to her credit. She is also a craftswoman and enjoys crafting jewellery. Cooking and baking does not take a back seat in Cathy's world at all. Cathy enjoys Chick flick movies, treasure hunting and would you believe garage sales, auctions and flea markets. She worked in a mental institution for twenty years and has published her first book in 2012. Please note the link to Cathy's book to follow: Feature (May 18/2014)
http://www.barnesandnoble.com/w/a-daily-poem-touched-by-heaven-cathy-hodgson/1111543468?ean=9781477208755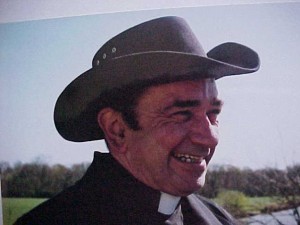 This week we are once again delighting in the work of a new Feature Poet, David Harris. David was born In Bradfield, England. When he was, eighteen he began writing lyrics,then slowly slipped into poetry, short stories and novels. In 2006 he had his first success, when his poetry was blessed with an "Outstanding Achievement Award", hence granting him a published poem in two anthologies, one in hardback and the other on CD. The following year "2007" , David won the same award again, with the second poem published in an anthology. He joined a poetry website and published online his most famous poem "Just Beyond The Sunset".
In 2008 due to his poem being plagiarized, Daivd published his first book of poetry entitled "Just Beyond The Sunset" with selected poems, which has sold copies in America, Canada and the United Kingdom. In 2010 David published a volume of children's short stories, which again sold copies in America, Canada and the United Kingdom. In 2011, four of his poems were made into songs by a German singer/songwriter Axel Schneider. Also in 2011, a lady from the University in Odessa asked if she could translate "Just beyond The Sunset" into Russian for the University of which David so kindly agreed. Currently David is working on a new volume of children's short stories, a novel, also selecting some of his poetry for a new book and placing the final touches on his amazing cat book. David has been a contributing member of "Poems Plus by Melvina & friends" group from it's beginning in 2010.
(Sunday…May 11/2014)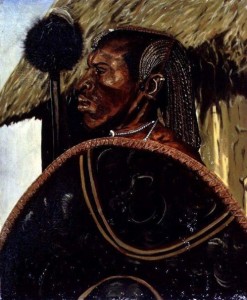 Feature Poet today… Stanley Christopher sharing his amazing work with us. Read about Stanley Christopher and delight in his work.
Aspiring St. Paul, Author/Visual Artist, Stanley Christopher, a native of East Chicago, Indiana – attended Indiana University and Indiana Vocational and Technical College. He studied Fine Arts, Culinary Arts, Poetry, and Theater Costume Design. His entire life has been rooted in the process of being creative, he fondly remembers always wanting to create his own world early on as a young child lying on the floor doodling and drawing. While studying Poetry in college he became interested in writing Haiku, Sonnets, and Short Stories. Often he takes advantage of combining the two languages of visual art and written word. However for him images have become in many ways more of a viable language than the spoken word.
For the last thirty something years he has uniquely viewed life from a wheelchair after being paralyzed from the waist down. Scaling the everyday barriers of our society can be enough to keep anyone distracted from any real progress in life yet he took the opportunity to exhibit the growing revelations of his spirit throughout his body of work. He has published a book of Sonnets: A Sought After Love. (Sunday, May 4/2014)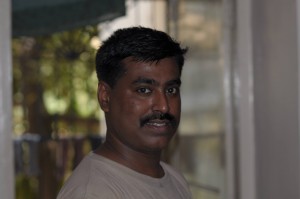 we are delighting in the work of our new Feature Poet today, Sunday April 26/2014…..
A little about our Feature Poet, Sreejith Kulaparambil was born and raised in a middle class Indian family. He has a respect for all people of this world and a love of nature. Sreejith enjoyed writing as a child and has followed that interest into adulthood. He is an avid reader and finds great solace in writing. Sreejith writes from his impressions of real life situations, though much of his writing is his muse. Sreejith also invites you to comment on his work and you can further contact him at myexstasyfor your@gmail.co.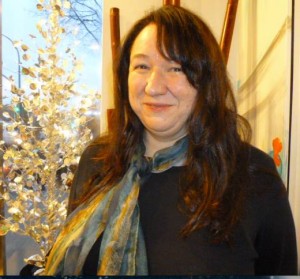 Our current "Feature Poet" is Cynthia Sharp. We will feast on her literary delights this coming Sunday. Cynthia Sharp is a published poet. Her work can be viewed in "Toasted Cheese", "Three Line Poetry", "Haiku Journal" and "50 Haikus". Cynthia was nominated for the Pushcart Prize and Best of the Net Anthology. She enjoys the beauty of nature on the West Coast, where she is currently working on her first fantasy novel "Marcie of the Stars." She has been a participating member of "Poems Plus by Melvina & Friends" for one year and shares her beautiful poems on a regular basis. Welcome Cynthia Sharp April 20/2014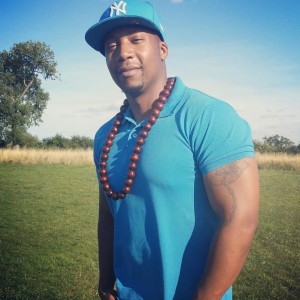 Let me tell you a little bit about our next feature poet, "Aaron Daniel" Aaron Daniel, is a poet/Artist/and Blessed as a father. Aaron is gifted with the knowledge of spirit and thusly receives his poems as if dancing through the air. As they arrive Aaron frees himself through creative expression. A Therapeutic portal, allowing him to expand whilst sharing messages with the world. From love to mythology, Aaron writes about universal themes we can all relate to. With ink and a pen as his instruments, Aaron Daniel endeavour's to paint "Picasso" style pictures through scribe. Join with me and welcome the beautiful poems of Aaron Daniel…Feature Poet…Sunday, April 13/2014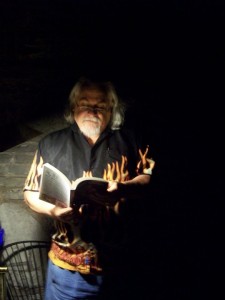 Bob MacKenzie is the Editor at Communication Centre and Writer/Performer/Photographer at Independent Artist. Bob Studied English Literature at the University of Windsor. He is a participating member of our poetry group and shares his work with us often. Let's congratulate Bob as the first feature poet in Poems Plus by Melvina & Friends on this day…April 6/2014
POETRY DAY WITH ME…SHOWCASING OUR FEATURE POETS WEEKLY…..
Ladies and Gentleman, we have started something new in our poetry group…Poems Plus by Melvina & Friends…It is called…"Poetry Day With Me". Strange how things happen sometimes, it was inspired by a simple statement made by "Heather Brohman" stating she wanted to read Bob's poems through the day and I thought, why not take it a step further and all delight in Bob's words. With that, Poetry Day With Me was born. Each Week we have a new Feature Poet who shares his or her words all through
the day. Come and join us folks, we're delighted when new feedback flows upon the page.
Our Feature Poet is announced on Twitter each week as well.