S
Did you know: When boiling hard boiled eggs. Add a half teaspoon of baking soda to the water and the shell will remove must easier. Try it, it works.
To remove the yoke of an egg, wanting to use only the egg white or just the yoke. Simply take a small water bottle and hold the mouth of the bottle
over the egg yoke and it will suck it up into the bottle. I haven't tried this one but will later today and come back with my findings.
SolutionsI've paid my dues, dealing with our Alberta weather. Having to purchase
bags of salt to keep my walk slippery free. Here's a tid bit for you
to try, it certainly works for me.

Recipe:
For icy steps and sidewalks in freezing temperatures, mix 1 teaspoon of
Dawn dish washing liquid, 1 tablespoon fo rubbing alcohol, and 1/ 2 gallon
hot/warm water and pour over walkways. They won't freeze, I must say I
used Palmolive dish washing liquid and received the same results.
Save Money, Save time
De Ice Car Windshields
Recipe: Purchase a bottle of 70% Isopropyl rubbing alcohol (50%) works as well, but not as effectively. Use a few drops of dish soap. Apply liberally to the glass with a spray bottle. (Also it is recommended adding alcohol to the washer fluid container, with a 50/50 mix to keep wiper lines from freezing up in the winter. Spray it on after you park your car and you will always come out to clear windows, nice one eh? Warning…This is alcohol, so keep away from fire, if you smoke, keep your spray bottle away from you. Also in the house, keep alcohol out of your bathroom, especially if you use candles during your bath or if you smoke in the bathroom. If you use alcohol to tighten your pores, put it in a safe area. A good rule is don't smoke in your bathroom, a beauty Queen learned the hard way. The good thing is, she lived to tell the story and save others months of torturous pain.
How about this one
Home made Ice packs
You can freeze alcohol and water in a zip lock bag to get a shapeable ice pack and will be able to mold it to the painful area of the body for comfort. The alcohol keeps the water from freezing. You will get a slush, sort of slurpie effect. No need to spend money with these nifty ideas. Those suffering with rheumatoid arthritis and the constant swollen joints, these ice packs are amazing and freeze up in 20 minutes so you can change every 20 minutes.
Summary…With the two, there will be no need to purchase many bags of salt. Also no need to purchase gel bags for your sore knee and the like. You're saving money again. ba
How to heat a small room and save money
I was amazed with this next tid bit. How to heat up a small room or office
space with the use of candles and two clay, flower pots and a metal loaf pan.
Here goes…Place a metal loaf pan on a safe surface, open side up, line it
with 4 tea lite candles, light them with a match or lighter. Take a small approx.
6 inch pot placed on top of the loaf pan, turned upside down, place a metal
disk in the hole of the pot to block it so as to trap the air. This works on
convection. Now take a large pot and place it over the small pot allowing
the warm air to build and circulate which will begin to warm up your small area.
The small pot on the inside gets very hot, while the large pot is warm and
not as hot. Note these candles burn for approx. 4 hours so use in the morning
and in the afternoon. You can heat a small room for a cost of 15 cents a day.
Another tid bit, unplug and save the juice. Every small appliance, a toaster
and such, unplug it if its not in use. It's called phantom electricity, while
plugged in it is still using up power whether the item is in use or not. Seal
up those small open spaces and stop heating up the outside, blowing all that
money out the door. Any large or small appliance you purchase should be energy
efficient and think about the type of light bulbs you are using, research and
make sure their saving your hard earned money. That's my tid bit for saving on
power.
ipt async src="//pagead2.googlesyndication.com/pagead/js/adsbygoogle.js">



Dawn dishwashing liquid & Peroxide…STAIN REMOVER
Works on every stain apparently, give it a try !!!
Recipe below:
1 tsp. Dawn dishwashing detergent
3-4 tablespoons of hydrogen peroxide
couple tablespoons of baking soda.
Scrub on with a scrubbing brush.
Voila…no more stain…..
FOG FREE CAR WINDOWS AND SKI GOGGLES
Take a look…..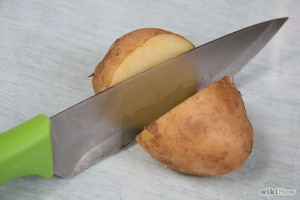 3 Steps
1. Cut a clean potato in half
2. Rub one half on the window/ use second half if necessary
3. Let it dry
If it is a large window and you need more, simply slice the potato
and continue to use. When skiing, take a half potato in a plastic
baggie and do the same with your ski goggles. Nice & easy and it
works.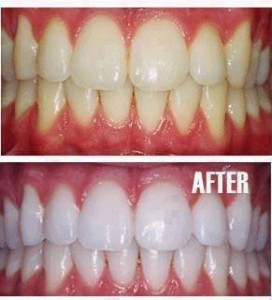 SNOW WHITE TEETH
I found this information, though realize, I have not tried this yet, but will do shortly and let you know after a couple of weeks what I think.
HOW TO MAKE YOUR TEETH 'SNOW WHITE'
-Put a tiny bit of toothpaste into a
small cup,
mix in one teaspoon baking soda
plus one
teaspoon of hydrogen peroxide, and
half a
teaspoon water.
Thoroughly mix then brush your
teeth for two minutes. Remember to
do it once a week until you have
reached the results you want. Once
your teeth are good and white, limit
yourself to using the
whitening treatment once every
month or two