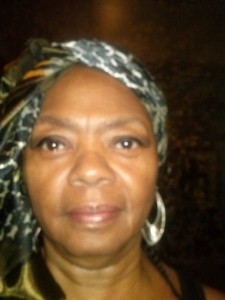 Stop sending your money abroad to people you don't know, you've never met. Stop listening to the con lines. You are the light of my life…I love you more than anything, you are amazing, I want to spend the rest of my life with you. Ladies and Gentleman, get real.
You find someone living in a foreign country who has figured out a way to prey on innocent lonely people. They find you online in chat rooms, you lay your story on the line. My husband or wife passed away and you just opened the door for the beast to walk right in. This ass has found a picture online a very good looking gentleman who any woman would fall for. He has created a facade, his work is a lie, his age is a lie, his address is a lie and while you are looking into the face of a man who does not know anything of what is going on because he is a victim too. His picture was stolen either from facebook or any other online source. Sometimes the pictures that are used are fine looking gay men who would not be in the least interested in a woman.
Now men you are not out of the water, some of you are just as foolish wanting that fine looking lady with the long flowing hair, great eyes, a large set of boobs, sleek and gorgeous and you gaze at her picture and listen to her beautiful voice, accent and all. She loves you so much and this fine diva will be all yours and you'll walk down the aisle one day. Oh you'll be so proud with a lady this beautiful, why you just can't believe how lucky you are and of course, she has financial issues and you run off to the bank and send her a whopping bank roll. You make plans for her to come and visit but there's always a reason she can't make it.
Cmon brothers and sisters, how freaking lonely are you. Wherever you live, there are people just as lonely as you who want to meet someone they can hang out with, and possibly form a relationship with, who will not ask you for one red freaking cent.
The thing is this, these people are so good at bullshit, even when you talk yourself out of it and they call, you are back in. It's an addiction, truly it is and you want so bad to see and be with them. They don't want your wrinkly ass or your sagging boobs, they want your dang money. You need to meet someone face on who looks at you and gets to know the person when the body has gone awry, who will like you for you. And your imperfections will meaningless to the right person, your money will be of no interest to them. You need someone who needs you…that's a song isn't it.
I know I'm harsh but I'm fed up and I have a few friends right here on facebook who are in this pot of soup and can't get out because they continue to believe lies. Many of us can't believe this. Some retiree's have sent a whopping #300.000.00 abroad and have used up all of their life savings. I know a person who sold their car in order to pay for the trip over here but you know what, no one was at the airport when he went to get her. Lame excuses, I won't go there, another gave up all the money her husband left her after he passed, all gone, house gone and no chance of getting that money. You are not stupid, I know this, though I do get frustrated with these stories, you are not aware of the dirty asses in this world. The low life brutes that are waiting to take advantage of innocent people, women and men alike.
The stories that I've gathered are horrendous, even fake deaths in order to end a relationship when they can see someone might catch on to the truth. It's endless and know this. I receive many of these emails and facebook messages from very good looking people some women. One went as far as telling me how much she loved me as a mother, because her own Mama has passed. She was a nurse and O my gosh she was so beautiful. Long delightful red hair, beautiful eyes, a perfect picture and a nurse to boot, on her way to Africa to help the people there. When she arrived, she got in touch with me and asked if I would deposit money in her bank account. I asked where she was, she told me, I asked her to hold on and I immediately got in touch with someone I knew in that particular country who happened to live close to the hotel she was supposedly staying at. When I told her I was sending someone to see her who would give her what she needed. She made many excuses why that wouldn't work and told me she would get back to me. I never heard from her again. Now realize the picture I saw was not the person who was talking to me, the person in the picture was also a victim.
I'm one who documents anything that doesn't look kosher to me and I keep all the pictures of these victims as well and do what I think needs to be done with them. Be aware and protect yourselves, especially you lonely Senior Citizens out there.
This is not the first piece I've written on this and probably won't be the last. Get
real people.Melvina…..