Beautify your skin with home made facial masks that you can count on.
I've been experiencing with facial masks for quite some time and started
with a very basic mask. I will share some of the masks that I use and
as of late the mask that leaves my skin feeling soft and beautiful…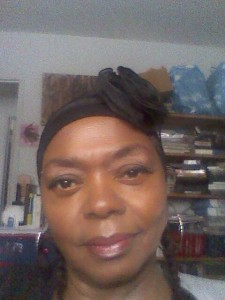 Melvina…Age 69
MY MASKS
My Yogurt & Honey Masks
People I'm not a doctor or a nurse, these are concoctions that work for me
So you perhaps should take my recipe to your doctor if you're concerned.
I was using two very expensive masks and I could not afford to keep up with
Them so I decided I had to find a formula that worked for me. I started with a
Very simple Egg white mask.
Egg White Mask…One egg beaten with a fork, that's all and apply to face, my
Face felt great and I looked fine for a couple of hours. I needed something
That lasted longer and that showed improvement faster. I had to use the egg white
For at least a couple of weeks before I actually noticed a difference.
I also used cucumbers over my eyes after a long night and that was a Blessing,
it felt soothing. Still not a long lasting effect.
My skin is very dry so I need moisture, I'm speaking mainly about the type of skin I have, you will have to figure out what you need for your skin. I'm not a Cosmetologist, just merely sharing what worked for me.
My Yogurt/Honey/Olive Oil Masks (This is what I'm using currently)
1 Tablespoon of plain Yogurt (No fruit added)
1 Tablespoon of Honey
½ tsp of Olive Oil…this goes a long way (100% Virgin Oil, cold pressed) That's what I use, the choice is yours.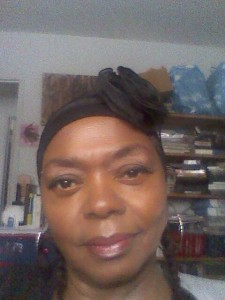 Mix all three together until well blended, and bathe generously over skin. I usually have enough left over to do another mask. Place in refridgerater and use the next time, Cold and soothing second time around. You can make it ahead and leave in the fridge until needed. You will delight in this mask and I notice a difference immediately after approx. 45 minutes. I use it at least three times a week but that's truly up to you.
I like to microwave my honey for a few seconds, not long. It's much easier to work with.
When I'm not using a mask, I bathe my skin in olive oil and apply hot cloths to my skin, I heat them in hot water, not too hot just so you can comfortably stand it. It softens and gives your skin a nice glow.
I also like to use cold eye masks on my eyes to get rid of that baggie look and it is also soothing.
I've discovered also that coconut oil is fantastic on the skin same as olive oil, so it's up to you what you decide on. I change back and forth. After my shower , I cover my whole body in coconut oil and especially rub my breasts well with it. They do not hang down, I've been doing this for years.
You can try banana masks, lemon masks, kiwi masks, papaya masks, be innovative mix your own and give it a try. Read up on the different fruit and decide what you would like to bathe your face in. Remember honey is a great tightener…Oakmeal is also a great ingredient.